Overview
This survey is for parents or carers of children or young people aged 0 to 25 years who have special educational needs or disabilities.
Please tell us your experience of education, health and care services and support in the last 12 months.

'Care' in this survey means Early Help Teams, Family Workers, Children Who Are Disabled (CWAD) team or Childrens Social Care.  

'Children' in this survey means all children and young people age 0 - 25 years.   

If you have more than one child with needs, please complete one survey per child.
We have tried to keep the survey as quick and easy as possible to complete. Most of the questions are written as statements that you can either agree or disagree with.  It should take about 10 minutes to complete.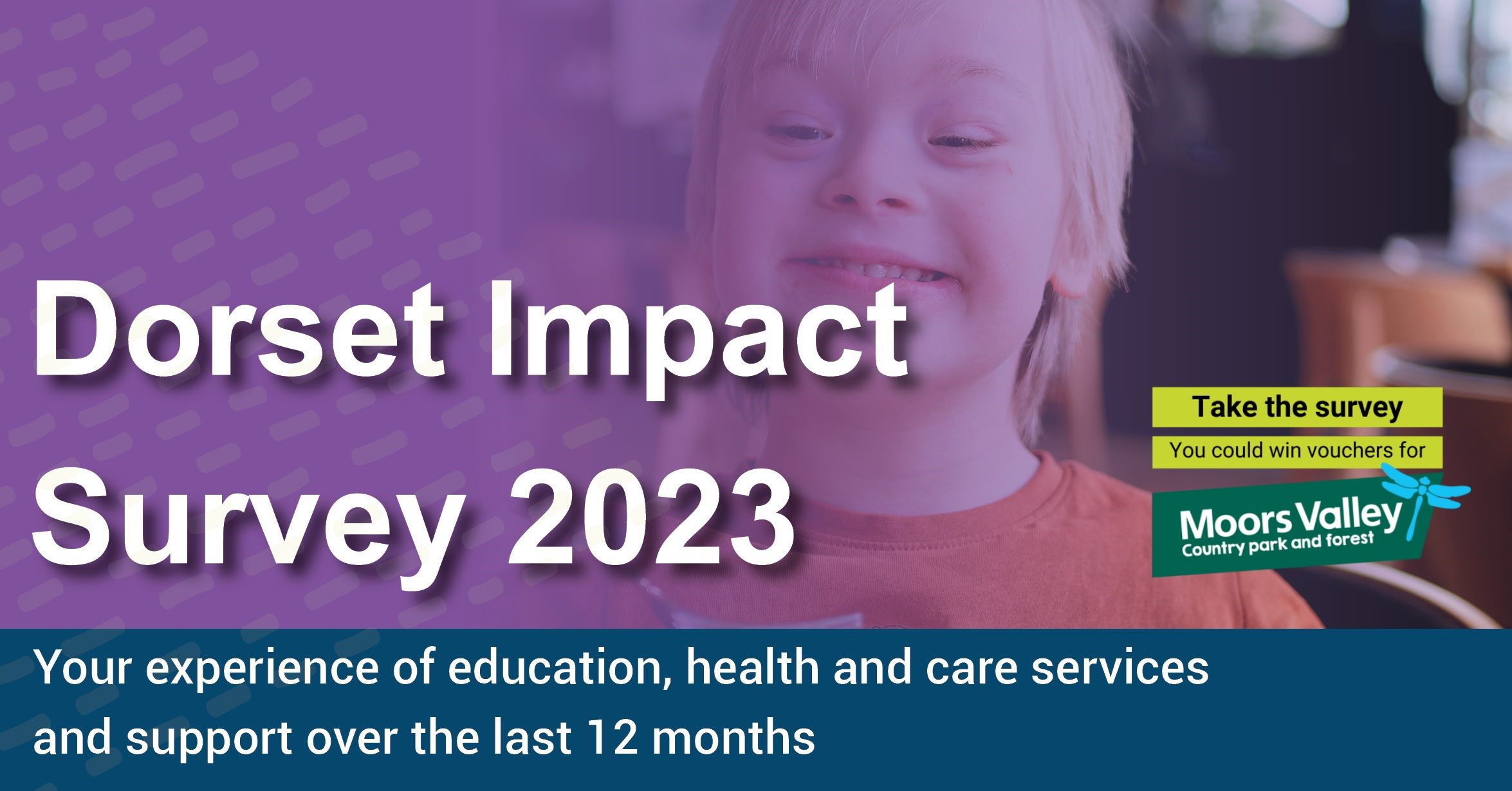 Please be as open and honest as possible. The survey ends on Monday 10 July 2023 at midnight.
If you require a paper copy, please contact familyinfo@dorsetcouncil.gov.uk or  call on 01305 221066.
I would like to thank you in advance for taking the time to complete this survey. 
Theresa Leavy  
Executive Director for People - Children 
Dorset Council 
Prize draw for entry
Everyone who completes this survey has the opportunity to be entered into a prize draw for one of three Moors Valley gift vouchers!
I

f you would like to be entered into the prize draw please provide us with a contact email when asked at the end of the survey

.
Winners will be contacted via email after the closing date.
Your responses will be anonymous, and we will store your data in line with the council's Data Protection and privacy notice.
Local Offer Live 2023
With Local Offer Live coming to an end we now want to hear from those who were able to attend, as well as those who were not, so we can understand what worked well and where we can improve in future. Please share your views on Local Offer live via this short feedback questionnaire.  
 
You can now watch the Local Offer Live closing address online if were not able to attend on the day. It contains a recap from Dorset SEND Local Offer Partnership on what they learnt across those two weeks, as well as responding to some insightful questions from those who attended. They were joined by guest speaker Caroline Coady from the Council for Disabled Children, who shared an outline for the wider landscape for children and young people Special education needs or disabilities and their families.  
If you missed some of the action during Local offer live here are some links to some of the topics and presentations that were covered.  
 - Council for Disabled Children - Local Offer Live Closing Address  
 - Creating Gloriously Ordinary lives - Presentation 
 - A short video that explains why we are trying to tackle service speak.  'Accessing the Community' - Service Speak